Willie Nelson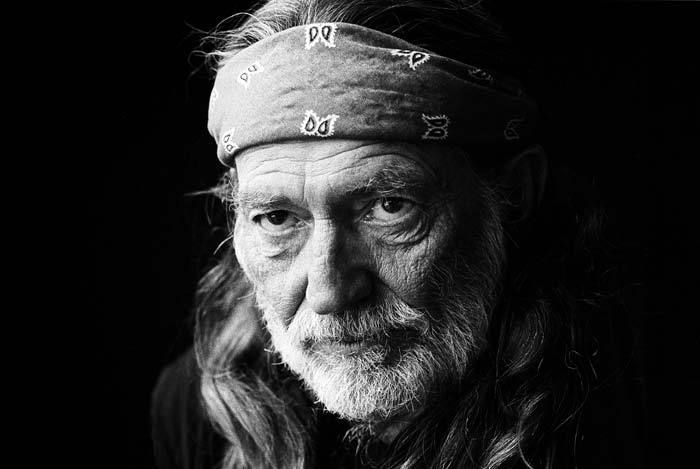 The title of Willie Nelson's solo debut on Blue Note Records, American Classic, refers as much to the man himself as to the storied Tin Pan Alley repertoire he explores on this elegant new set. While it's common now for mature pop artists to attempt to put their own stamp on the American Songbook, Nelson practically invented the approach. He set the standard for, well, playing the standards more than thirty years ago with Stardust, perhaps this "outlaw" entertainer's most daring move, an album that many industry pundits thought would get him laughed off the charts and out of the biz.
Instead, the Booker T. Jones produced Stardust which showcased material from the Gershwins, Duke Ellington, Hoagy Carmichael and Kurt Weill, among others, in spare, easy-going arrangements, became the most successful album of his career thus far. It reached #1 on the Billboard Country Albums chart; racked up more than five million in sales; earned Nelson a Country Male Vocal Performance Grammy; and, most significantly, helped to transform a colorful, middle-aged cult figure into a mainstream star. Encouraging Nelson to record Stardust was Bruce Lundvall, now Blue Note's head, who had the prescience to sign Nelson to Columbia in the '70s and, thirty years later, offer him a home at Blue Note. Nelson's first effort for the label was his acclaimed 2008 collaboration with Wynton Marsalis, Two Men With the Blues, a spirited live set that debuted at #20 on the Billboard pop chart (Nelson's highest charting since "Always On My Mind" hit #2 in 1982).
Fans around the world know that the adventurous Nelson can sing just about anything and with just about anyone he pleases. As he sees it, "The more songs you know, the more musicians you listen to, the more writers you hear, the better equipped you are to decide where you want to go next. That's why I want to listen to everyone and everything and then decide which way I want to go. Then, of course, I might change my mind and go in an entirely different direction. But at least I have all these options."
As a Nashville artist in the '60s, Nelson himself penned more than a few tunes that have arguably become American classics themselves, including "Crazy", "Night Life" and the sublime "Funny How Time Slips Away". But that was just the prologue for the iconoclastic singer-songwriter, who would redraw the borders of country music in the '70s after moving back to Texas and settling in the musical melting pot of Austin. Along with fellow traveler Waylon Jennings, Nelson was labeled the outlaw of the genre, but he was more visionary than rebel, especially with the way he attracted rock fans to take a closer look at country. He was celebrated for his work with buddies like Waylon Jennings, Merle Haggard, Johnny Cash and Kris Kristofferson, but scaled even greater chart heights by singing, improbably enough, with Julio Iglesias ("To All the Girls I Loved Before"). Along with Marsalis, recent cohorts have included Western swing band Asleep at the Wheel and reggae icon Ziggy Marley.
In 1973, after signing with Atlantic Records, Nelson turned to outlaw country, including albums such as Shotgun Willie and Phases and Stages. In 1975, he switched to Columbia Records, where he recorded the critically acclaimed album, Red Headed Stranger. The same year, he recorded another outlaw country album, Wanted! The Outlaws, along with Waylon Jennings, Jessi Colter, and Tompall Glaser. During the mid-1980s, while creating hit albums like Honeysuckle Rose and recording hit songs like "On the Road Again", "To All the Girls I've Loved Before", and "Pancho & Lefty", he joined the country supergroup The Highwaymen, along with fellow singers Johnny Cash, Waylon Jennings, and Kris Kristofferson.
In 1990 Nelson's assets were seized by the Internal Revenue Service, which claimed that he owed US $32,000,000. It was later discovered that his accountants, Price Waterhouse, did not pay Nelson's taxes for years. The difficulty of paying his outstanding debt was aggravated by weak investments he had made during the 1980s. In 1991, Nelson released The IRS Tapes: Who'll Buy My Memories?; by 1993, the profits of the double album, destined to the IRS, and the auction of Nelson's assets cleared his debt.
During the 1990s and 2000s, Nelson continued touring extensively, and released albums every year. He explored genres such as reggae, blues, jazz, and folk. Nelson made his first movie appearance in the 1979 film The Electric Horseman, followed by other appearances in movies and on television.
Thanks to Willie Nelson.com.
MORE YOU MIGHT LIKE
TEST YOUR MUSICAL KNOWLEDGE